Holiday House Rentals at Orchid Beach,

Get away and experience all the magic of the world's largest sand island,
Orchid Beach is a north facing township with privately owned holiday beach houses, Fraser Island is the perfect place for Couples, Groups, and Families to escape and enjoy an island paradise.
Mackerel Caught from the beach at Ngkala Rocks
19kg Spanish Mackerel caught at Ngkala Rocks during August 2017 used a drone to fly a slab of mullet out then the fun began 10 minutes later the photo below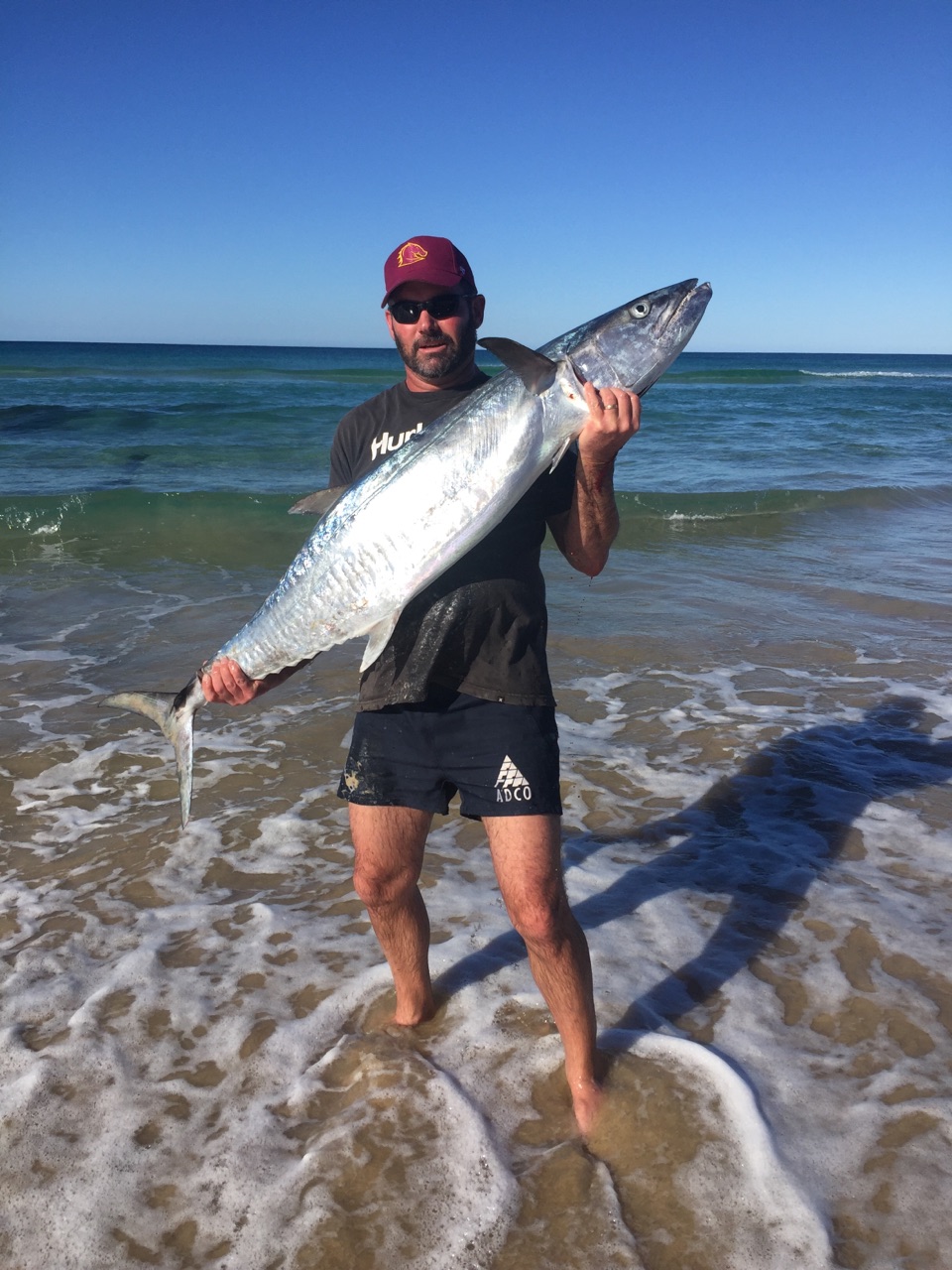 Snapper Caught from Jet Ski
Photo from Orchid Beach Sand Dunes
Luke, Lucy and Emily climbed to the top of the sand dunes at Orchid Beach, during there holidays.
Luke with his board is ready to surf down the dunes.
Anzac Day 2017
Sand Dune Surfing at the Super Bowl Fraser Island